The 2017 Grainger O'Shea Homeowners Association Spring Garage Sales take place Thursday through Saturday, May 11-13. About two dozen families will be hosting garage sales at their homes, so tell all of your friends and pass the word around on social media to visit the neighborhood this week.
Below is a list (as of May 8) of the addresses, times and items for this year's event: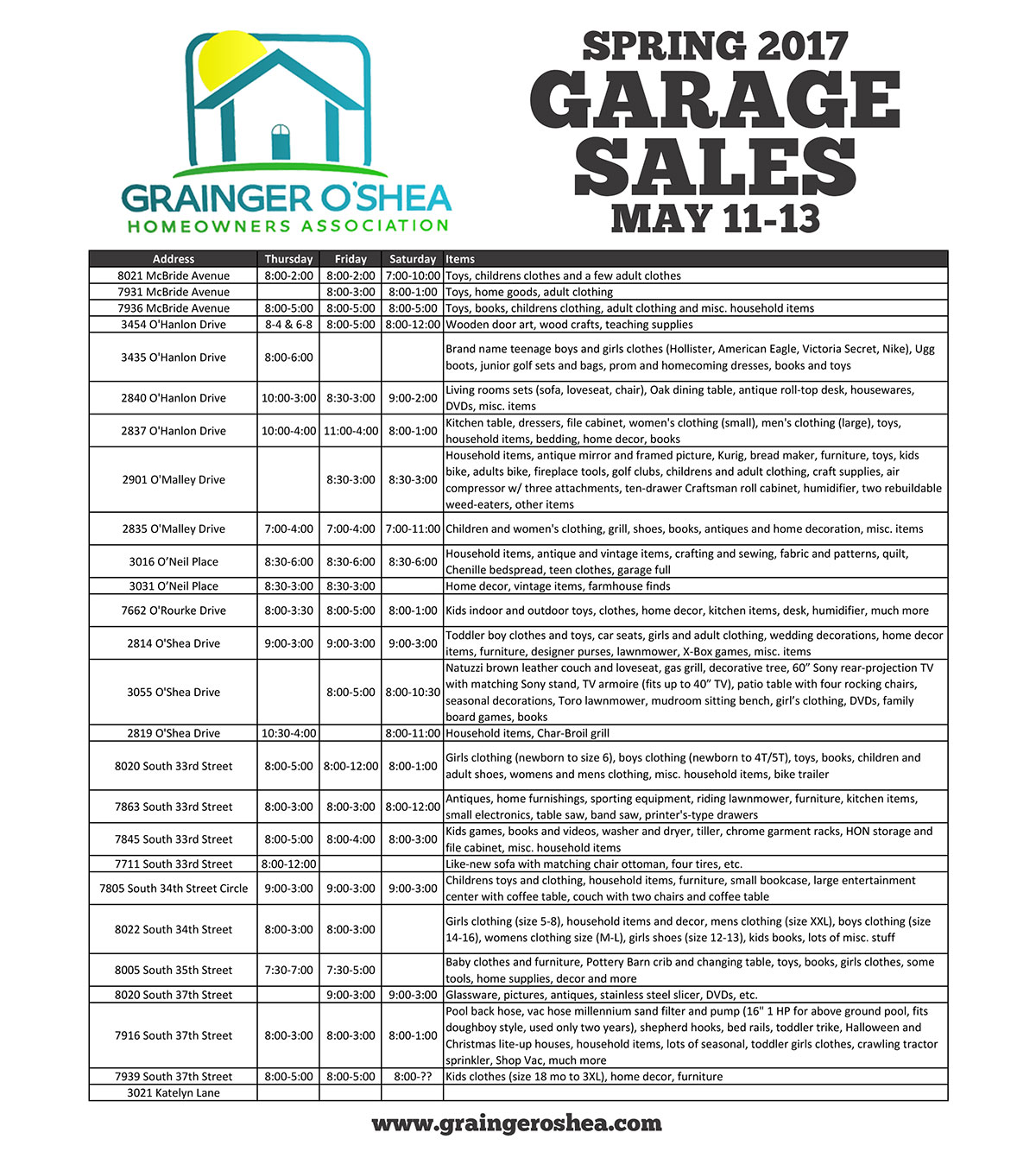 You can also download the flyer here.
Here's a map to help you find every house: